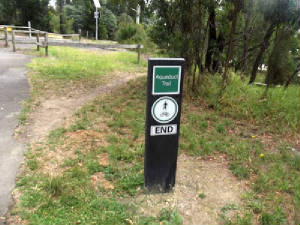 2012 - Start of Trail on Main Rd, Eltham North
MAROONDAH AQUEDUCT TRAIL - ELTHAM NORTH TO RESEARCH

The former Aqueduct open-channel management track between Main Rd (Eltham North) and Allendale Rd (Research) is now a shared trail for cyclists, pedestrians and hounds, about 4 km one way.


The infrastructure is in remarkably good condition, and several concrete bridges remain intact.

There are other entry points at Ingram's Rd and Parson's Rd.

The Eltham sector is where the huge mature Monterey Pines line the Trail.

The Trail ends at Zig Zag Rd North, where the channel disappears into underground pipes. Some old pipes remain just off the road.

There are good views across Eltham, and north to the ranges past Diamond Creek.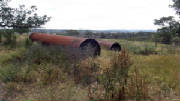 Old pipes, at end of open channel, Research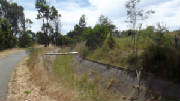 Open channel, Research (2013)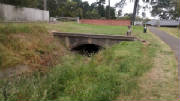 Bridge over channel, Ingram's Rd, Eltham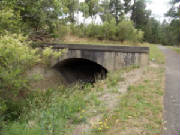 Bridge over open channel, Eltham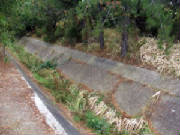 Open channel, Eltham (2013)