The Mont Albert District - Pictorial Heritage - 1830 to 2013

by Robert J. Padula OAM is licensed under a Creative Commons Attribution-NonCommercial-NoDerivs 3.0 Unported License.
Based on a work at http://bpadula.tripod.com/montalbert.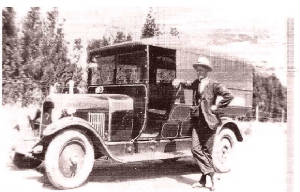 1925 - minibus at Box Hill
Synopis
This is a Pictorial Research Project, which examines the history, development, and evolution of the leafy suburb of Mont Albert,12 km east of central Melbourne, from its beginnings in 1830 until the present.
Much of the content has been derived from the author's first-hand knowledge of Mont Albert, which has been his home since 1959, supported by interviews with long-time residents.
The present day surburb of Mont Albert did not really begin until the early 1890s - prior to then, it was part of Surrey Hills and Box Hill, and relevant background information about those suburbs is included, as well as content about adjoining present-day Mont Albert North.
Add your content here
<!-Weather in Melbourne, Australia on your site - HTML code - weatherforecastmap.com -->

Add your content here

Add your content here

Add your content here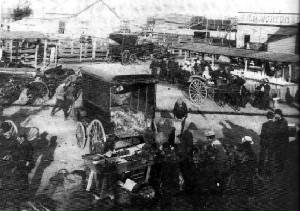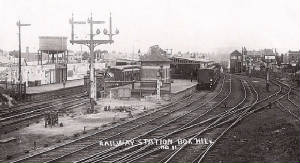 BOX HILL AND NEARBY SUBURBS - NOSTALGIA - LOCAL AND FAMILY HISTORY
This is a Facebook Group, administered by the author (Bob Padula). Anyone may join who has a Facebook account! It's at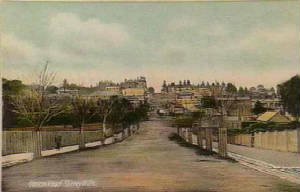 1908 - Union Rd looking north from near Canterbury Rd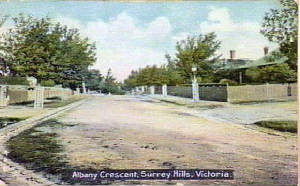 1907 - Albany Crescent
Click the author's Facebook profile pic (below) to go to his Facebook service

Bob Padula

Create Your Badge

Add your content here

About the Author
This Heritage Study is a work by Bob Padula, OAM, of Mont Albert, Victoria, Australia.

Bob is a Chartered Professional Commiunications Engineer, holding the rank of Life Member, Institution of Engineers (Austraiia), providing specialized technical consultancy services and authorship in the field of international high frequency broadcasting

He also has a keen interest in hiking, bushwalking, coastal walking, and light railway history, and exploring the mountains around Melbourne, activities which support his involvement in amateur photography.

Bob is a member of the Australian Light Railway Research Society, Bushwalking Victoria, and the Great Dividing Trail Association.


His affinity for research into the history of the Forests, Timber Mills, and Water Supply Systems to the east of Melbourne is reflected in his authorship of several popular on-line Heritage Projects about those themes

.

His on-line autobiography may be viewed at "Looking Back - 1939 to 2011"

The author also maintains several free Photo Websites dedicated to his travels.

Links and descriptions are at The Author's Personal Websites

His latest on-line Engineering Research Study is "The History of Short wave Broadcasting in Australia"
1925 - orchard in Mont Albert
About this Project
This work is a free on-line dissertation, containing 35 chapters, which brings together many heritage images, descriptive text, sound, video, location maps and drawings.
Navigation
Each major theme in this Study has its own Chapter, accessed from the Navigation Bar on each Page. The Chapters are arranged in chronological sequence, where appropriate

Images
All images are thumbnailed. Clicking any image will produce a full-sized display in a new browser window.

Search Engine
There is a Search Engine at the top of this page! This will take the reader to a new window displaying the locations in this site for the search query.
System Requirements
This website requires the following applications to be installed for full functionality: Adobe Flash Player (or similar), Javascript, and Windows Media Player (or similar). The site is optimised for Internet Explorer 9 - the use of other browsers may not yield satisfactory results. Cookies must be enabled. Font sizes may be changed by the user to suit individual viewing preferences.
Sources
Many images are out-of-copyright and sourced to publicly available sites on the Internet - accreditation is not required or given. A listing of principal research sources used may be found in References and Acknowledgements. The Study is listed under a Creative Commons License.

Images
Unless otherwise indicated, all images tagged "2011, 2012" or "2013" are those taken by the author, from his visits to the locations described in this Project
Advertising
Targeted adverts are displayed on the site via AdSense.
Publication

This Project Study is published in
June 2013
- additions will be made from time to time
Add your content here
| | |
| --- | --- |
| | |