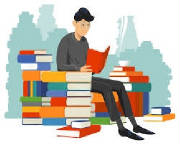 Note: This Site has been updated in October 2020 The Chapter which has been updated is Walking Tracks, which contains a review and ordering information of an excellent new self-published book, by Mick Ogrizek, "Walking Tracks Around Bright and the Upper Ovens Valley"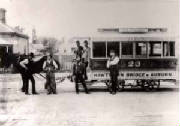 1910 Tram to Auburn
NEW!
The on-line Autobiography of Bob Padula has been updated in November 2016, first published December 2011, and contains 70 Chapters, 300 pages, and over 1000 images, including sound and videos. It chronicles the most important events and activities of the author's life, spanning the years 1939 to 2011.
It's titled "Looking Back - the Autobiography of Robert V. J, Padula - 1939 to 2011"
Its available for viewiing at
The Autobiography of Robert J. Padula, OAM
WELCOME!

This is the Home Page of the BRIGHT PICTORIAL HERITAGE WEBSITE, an editorial research project compiled by Bob Padula, OAM, of Melbourne. Victoria, Australia.
This project traces the history, evolution and development in words and pictures of the beautiful town of Bright, 350 km northeast of Melbourne, near the foothills of the Victorian Alps.
The site is essentially a colllection of stories authored by myself, linked to many out-of-copyright images and maps from various sources, dating back to the 1850s, supplemented by photographs taken by myself in the years 1962 to 2011. I have included video content created by myself in 2010.
Note: Images taken by myself are indicated with an * at the start of the caption.
Please use the Navigation Bar, at the left of each page, to go direct to the particular chapter.

All images are thumbnailed - click on any photo to see a FULL SIZE view!
I hope you find the project useful!
Bob Padula
Updated October 2020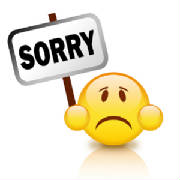 PLEASE NOTE:
The author regrets that he is unable to respond to requests from organizations or individuals for historical information concerning places and events described in this website..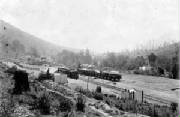 warburton station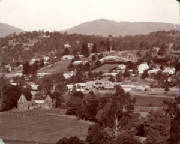 1909 - Healesville
You are invited to visit any of the folllowing PICTORIAL HERITAGE WEBSITES, published free on-line, and compiled by Bob Padula.

Each describes, in words and pictures, the evolution, history, heritage and development of the designated places.

| | | |
| --- | --- | --- |
| | Click the revolving globe to see where our visiitors are located! | |
Check out this Video of our visit to Bright, December 2010!
It includes my audio commentary



| | |
| --- | --- |
| | If you found this Project useful and informative, please make a small donation of US$5 via PayPal, which will assist with payment of ongoing hosting charges. Thank you very much! |